PREDICTIVE MAINTENANCE
Data-Mine

existing seismic data to enable the

only 

simulation driven monitoring solution

Highlight subsurface dynamic, using only one surface seismic source/receiver pair
Conventional subsurface monitoring solutiona aren't fit for CCS/CCUS
Common senses Old school geophysicist sentences:
"All model are wrong… Some are usefull"

"The value of full 4D seismic lies in surprises"
We believe the above sentences aren't acceptable for CCS/CCUS monitoring and more generally for 2023 subsurface monitoring.
Avoid surprises
We believe we should provide timely warning of containment and conformance anomalies.
As CO2 injection is generating a fast & strong 4D seismic response, it could be monitored very frequently. 
Monitor the model & the identified risks
With frequent focus seismic measurements we are monitoring the predicted CO2 behaviour and the identified risks to detect any missmatch between forecast & measurement in order to provide early warnings.
Predictive maintenance
This is what we called predictive maintenance :
Monitoring frequently the reservoir with an agile, cost effective & environmentally viable & acceptable solution, we can provided early warnings of CO2 containment issues and trigger ontime Verification method methods like full 4D surveys.
Because full 4D isn't frequent enough to be a monitoring technology for CCS and should be used when you know you have a problem (ie a surprise). 

Consulting for MMV planning
Qualify the field for predictive maintenance
Build a predictive maintenance model
Assess cost & environmental impact
Support permitting application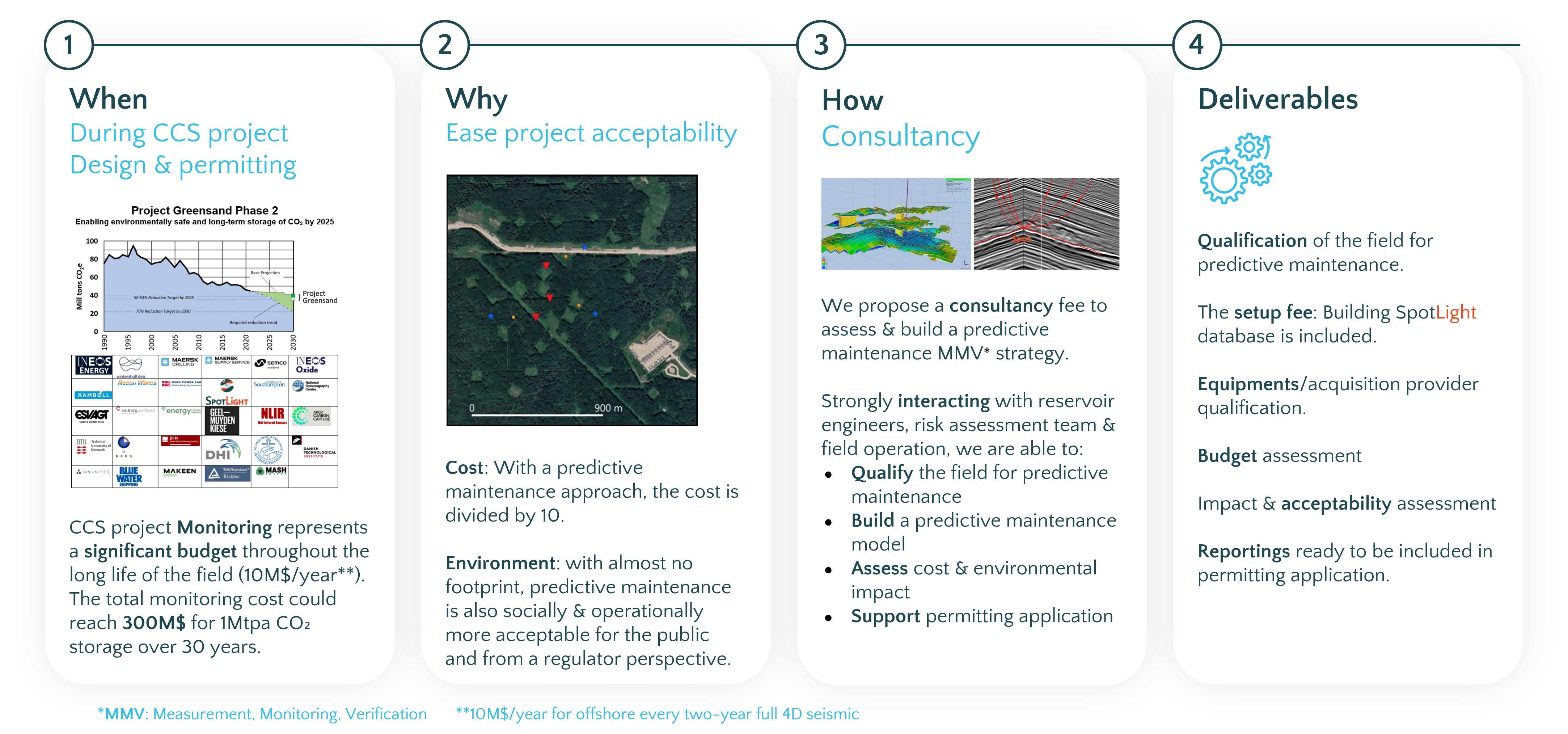 Predictive maintenance as a service is only providing
the data you need,
where you need it,
when you need it.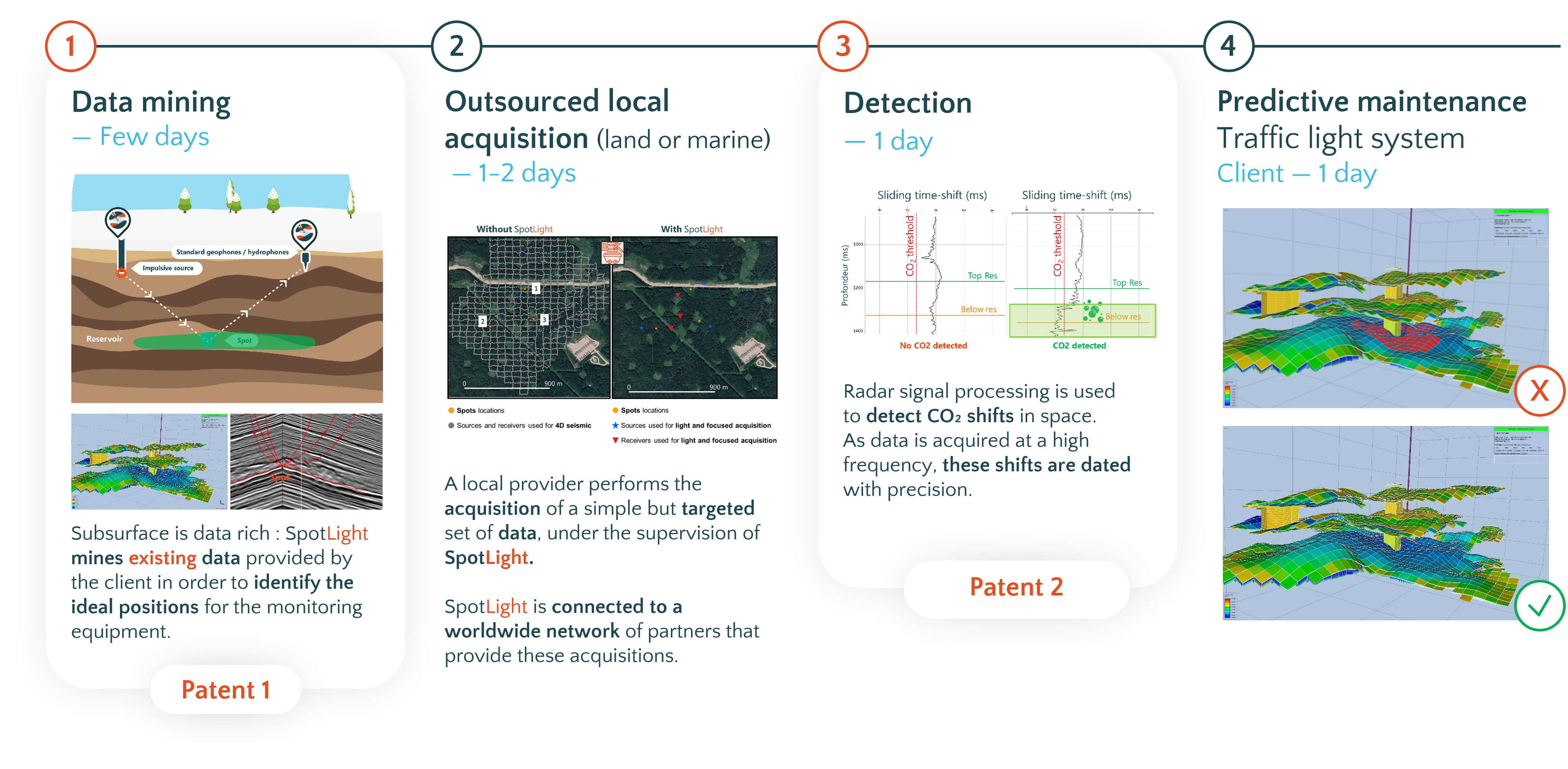 In a nutshell, SpotLight provides reservoir/production engineers with a dynamic detection of subsurface changes on strategic subsurface areas (spots) using seismic measurement (without any limitations regarding distance from wells). SpotLight's innovation relies on the survey design and data processing, so that the acquisition is easy and requires standard equipment.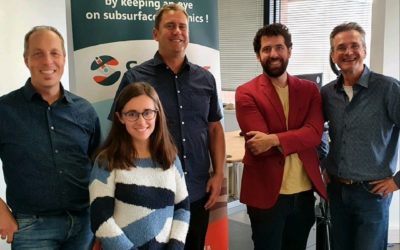 Greensand Focused Seismic Monitoring for Offshore CO2 Pilot Injection Paper presented at the GET 22 The Hague, Netherland, October 2022, presented by A. Szabados1. Written by: A. Szabados1, H. Al Khatib2, N. Ahmad3, K. Dominek3, O. Burachok4, T. Roth 4, N. H....
read more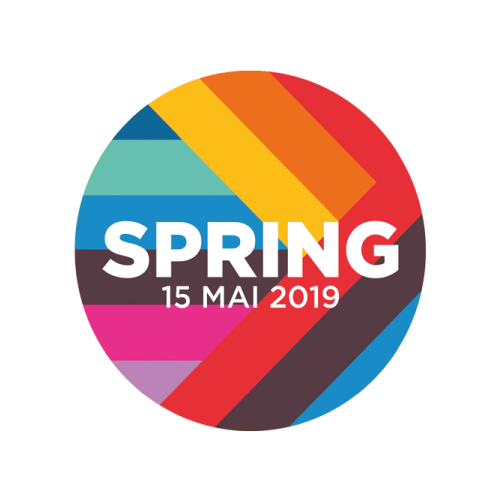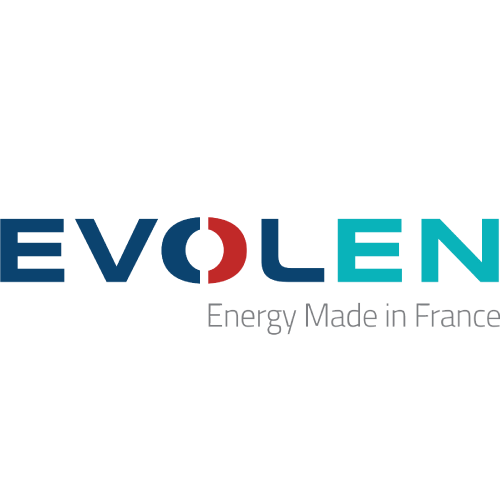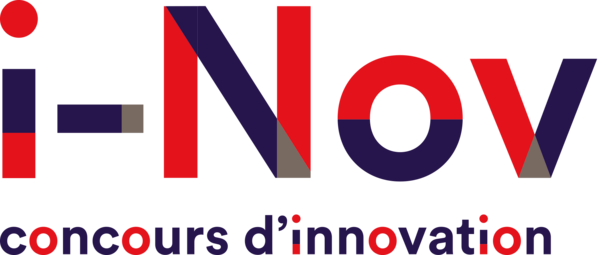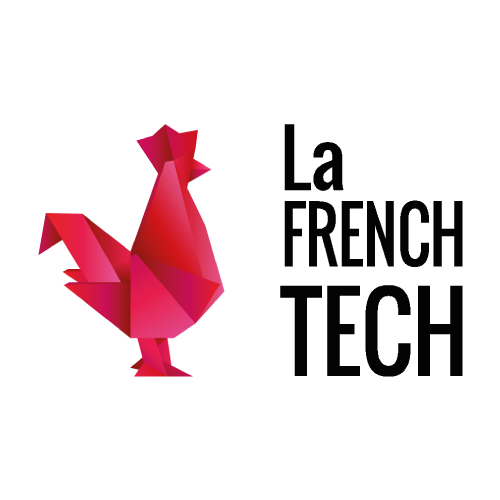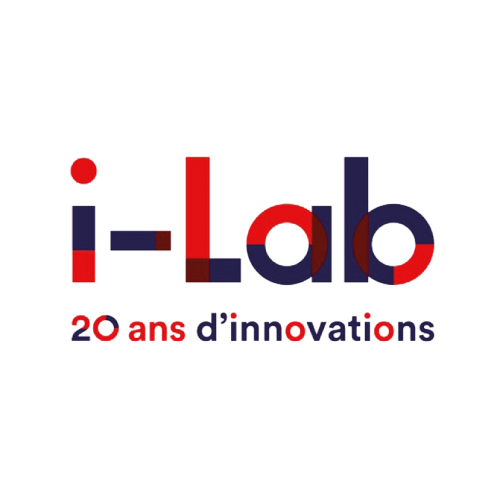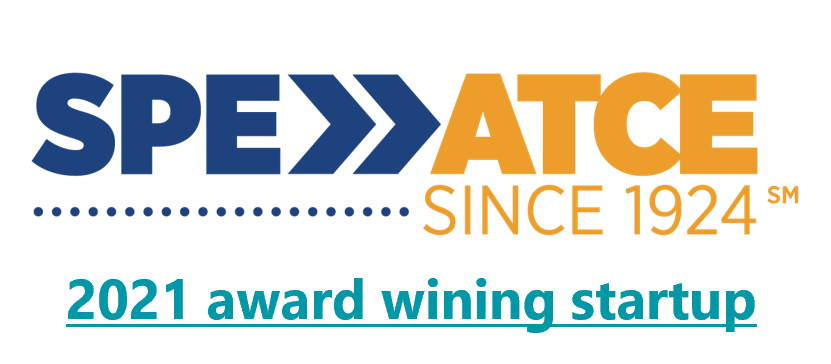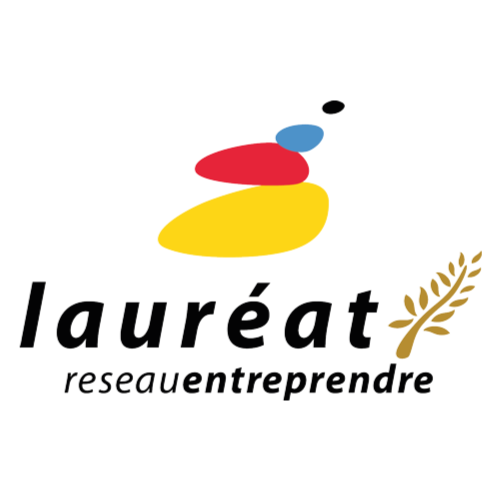 A magic recipe based on a simple idea and made of great ambition, courage, a zest of ingenuity, hard work and fun, that is my vision of Spotlight and their accomplishment. This is just the beginning of a wonderful adventure!
Want to find out more about us or join us?