Data-driven light seismic monitoring solution

Highlight subsurface dynamic, using only one surface seismic source/receiver pair

In a nutshell, SpotLight provides reservoir/production engineers with a dynamic detection of subsurface changes on strategic subsurface areas (spots*) using seismic measurement (without any limitations regarding distance from wells). SpotLight's innovation relies on the survey design and data processing, so that the acquisition is easy and requires standard equipment.
*a spot corresponds to a 50 – 300m in lateral direction and 5 – 30m as vertical resolution area (which may vary with the local geology).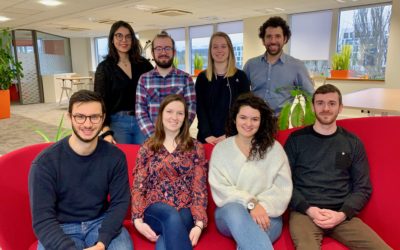 Surveiller le sous-sol n'a jamais été aussi facile. SpotLight révolutionne le secteur de la surveillance du sous-sol en proposant une solution pratique, innovante et compétitive notamment à destination du monde de l'Oil & Gas mais aussi applicable à d'autres domaines du sous sol…
read more
A magic recipe based on a simple idea and made of great ambition, courage, a zest of ingenuity, hard work and fun, that is my vision of Spotlight and their accomplishment. This is just the beginning of a wonderful adventure!
Want to find out more about us or join us?
Supported by