Data-driven light seismic monitoring solution

Highlight subsurface dynamic, using only one surface seismic source/receiver pair

In a nutshell, SpotLight provides reservoir/production engineers with a dynamic detection of subsurface changes on strategic subsurface areas (spots*) using seismic measurement (without any limitations regarding distance from wells). SpotLight's innovation relies on the survey design and data processing, so that the acquisition is easy and requires standard equipment.
*a spot corresponds to a 50 – 300m in lateral direction and 5 – 30m as vertical resolution area (which may vary with the local geology).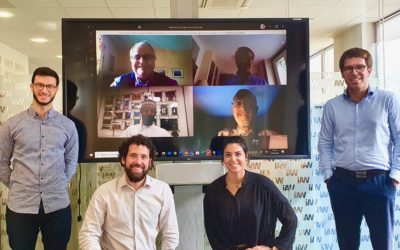 We grew up over the years, we tripped a few times, and we've always stayed up. We didn't give up, we kept fighting to prove the worthiness of our solution and share our vision.
read more
A magic recipe based on a simple idea and made of great ambition, courage, a zest of ingenuity, hard work and fun, that is my vision of Spotlight and their accomplishment. This is just the beginning of a wonderful adventure!
Want to find out more about us or join us?
Supported by